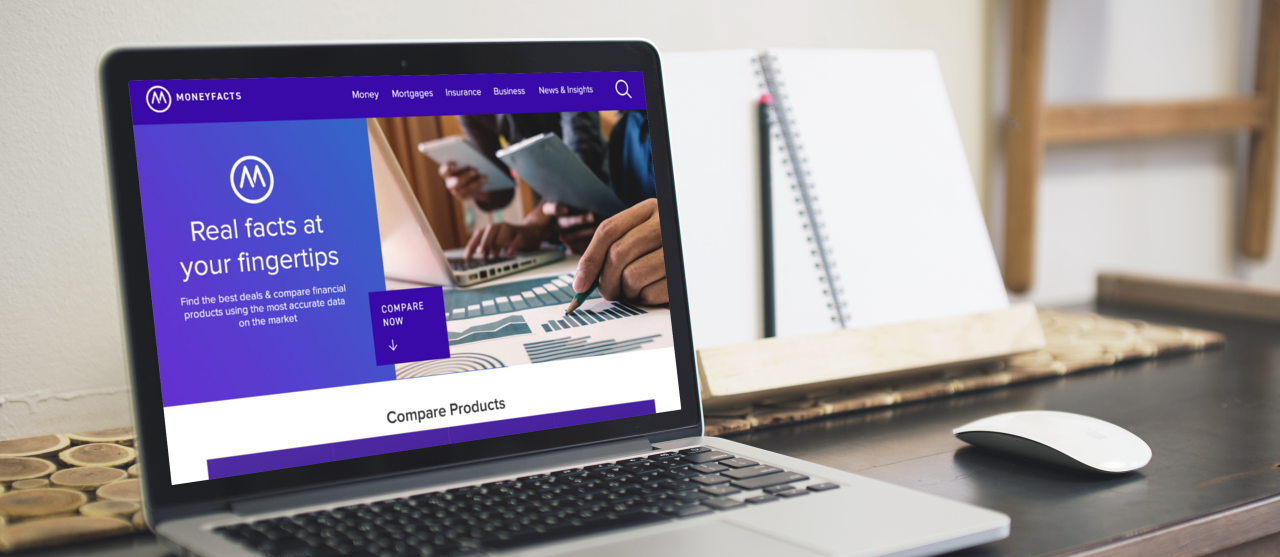 Moneyfacts | Brand & site concepts
I led the design proposition for a multi-channel pitch to rebrand and redesign the financial comparison site, Moneyfacts. Working with our data research team, we constructed a series of user personas for target prospects informed by the behaviours of existing users on the site. We then explored a range of suitable new brand concepts in order to meet the needs of the existing user groups.
I then worked with the team to define the initial homepage UX and UI for the potential website redesign and presented this back to the client. Throughout the process I worked both hands-on and art directing other designers within the team to produce the final work.